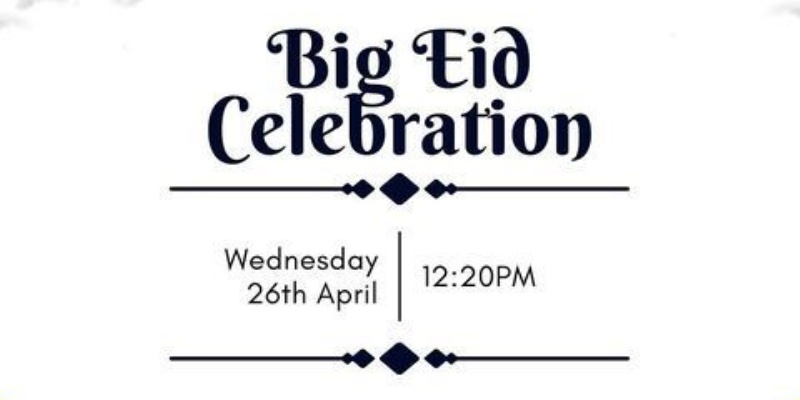 ✨ Eid Mubarak to all our staff, students, and the wider Redhill community! ✨
---
To help us mark Eid al-Fitr, the Redhill Academy Diversity Ambassadors have collaborated with our Student Support Centre to organise Redhill's Big Eid Celebration!
Our celebrations will be held this Wednesday, 26th April during lunchtime with music, food and lots of learning about the meaning of Eid.
This event is only open to students and staff however families are welcome to send food to share should they wish to participate.
We hope everyone had a wonderful Eid weekend!