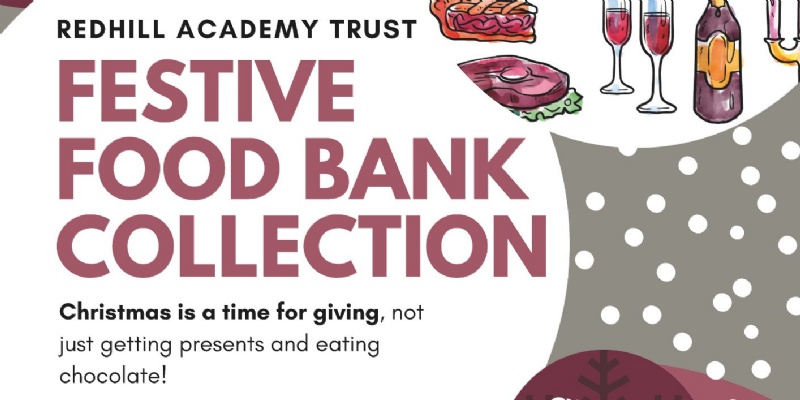 The Festive Food Bank collection is BACK!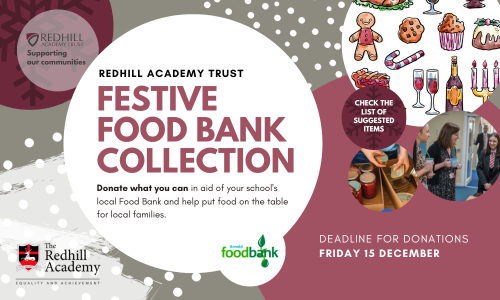 We invite you to join us in donating what you can this festive season in aid of Arnold Food Bank, helping to put food on the table for local families.
"The foodbank was there when we really needed it, it was an absolute lifeline."
We don't think anyone in our community should have to face going hungry. That's why every year we try to collect as many donations as possible to provide food and support to local families in a crisis.
We collect for Arnold Food Bank, which is part of a nationwide network of foodbanks, supported by The Trussell Trust, working to combat poverty and hunger across the UK.
If you are able and would like to donate to our Festive Food Bank, then please send any donations to school with your child who can drop these off during tutor time until Friday 15th December.
Any larger donations that cannot be sent with your child can be delivered to the academy's main reception.
We thank you for your continued support and look forward to sharing updates via our social media channels with you over the coming weeks.
Warm wishes,
The Redhill Academy team