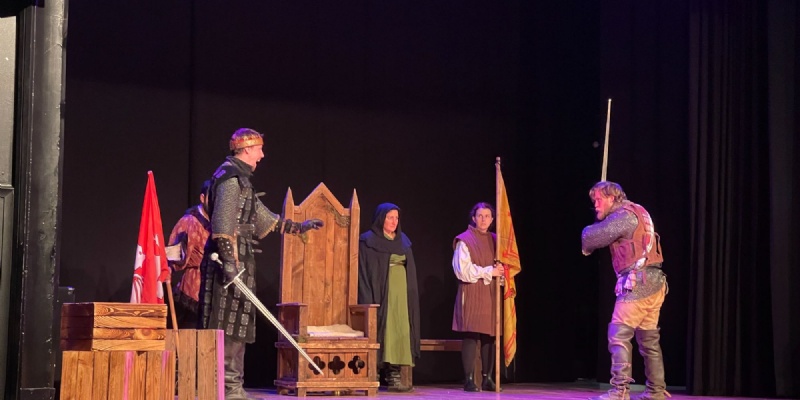 Macbeth comes to Redhill!
Yesterday students from our Year 10 & 11 cohorts stepped into the 11th century and witnessed the captivating tale of Macbeth brought to life by the talented performers of the National Production Company. This production is designed for GCSE and A-Level Students, but Suitable for ages 11 and above. The production aims to engage older students completing their exams in Drama and English literature.
Students were immersed in a spellbinding performance filled with sorcery, ghostly apparitions, and breathtaking sword fights.
Students had the opportunity to interact with the cast, deepening their understanding and gaining alternative perspectives and a question and answer session amplified appreciation for the play's themes and characters.
As war ravages the land, Macbeth receives a prophecy from three mysterious sisters, setting a chain of events leading to the downfall of kings, friends, and souls.
Values Explored
Immersing students in the exploration of essential values:
Compassion

Courage

Generosity

Hope

Humility

Justice

Perseverance

Respect

Service

Gratitude

Trust

Truthfulness,

Wisdom
---