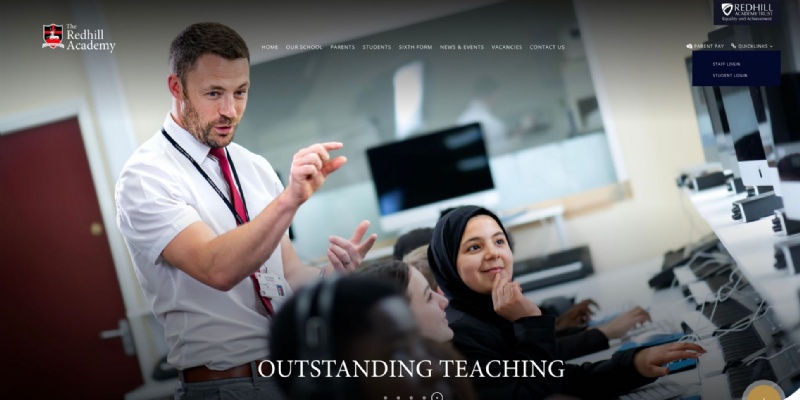 Welcome to our new website!
We welcome you to spend some time reviewing our site, downloading the Find it Fast Guide below and leaving us some feedback.
---
The Redhill Academy community is rapidly growing, and we understand that the digital world is ever-present.
That's why we've designed a brand-new site – created with our parents and students in mind. Our goal was to develop a refreshed site that's easy to navigate, user-friendly, fresh and modern.
We've also added some new content to the website to give you more tools and resources for your learning, development and support. Our new 'Parents' area houses key information and resources – such as house team information, student safety, careers & school catering.
Our new 'Student Portal' is designed especially for our students to find the information they need, when they need it – such as Class Charts, Accelerate Reader and the REDucate app. We also have our new extra-curricular booklet out now!
We've also got a brand-new Sixth Form website – holding useful information like University preparation and career information.
---
Here are some quick links to our most frequently visited pages during the summer:
---
We'd love to hear what you think about our new look. If you have any feedback at all about how our content can be improved, please fill out our feedback form here.
Kind regards,
The Redhill Academy