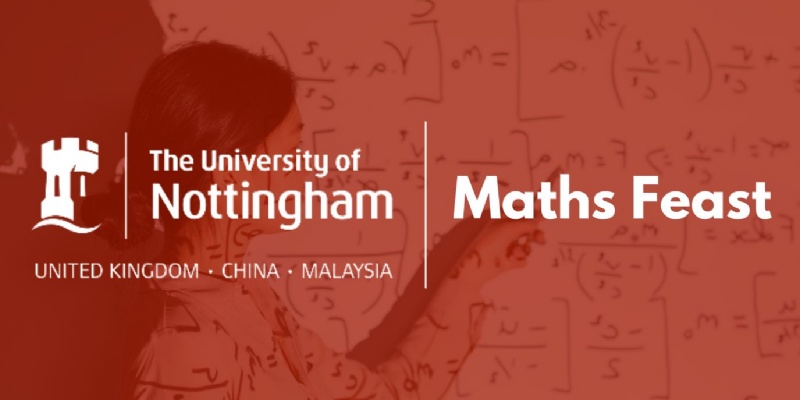 ---
We are incredibly proud to announce that on Tuesday 22nd March, our students beat off stiff competition to win the 'Maths Feast' advanced mathematics event at Nottingham University!
We received the best score in three of the four rounds and emerged victorious as overall winners! Students were competing against George Spencer Academy and Nottingham High School, among several others.
We want to say heartfelt congratulations to all the students who competed and a huge well done to the winning team!
"Thank you for allowing the students below to attend the maths feast at Nottingham University today – we had two groups, and they all worked well together on various problem-solving activities.
The competition involved four rounds of increasing difficulty, and students were competing against schools such as George Spencer Academy, The Nottingham High School, Macauley School in Doncaster and several others.
I am pleased to report that one of our groups (two groups of 4) managed to get the best score in three of the four rounds, and The Redhill Academy came out victorious as overall winners!
Excellent news for our students; if you see any of them, please congratulate them for their teamwork, problem-solving and resilience to some quite tricky problems.
The students enjoyed it immensely and were a credit to Redhill and conducted themselves excellently.
Well done to all that took part!"
– Mr Cookson, Head of Mathematics at The Redhill Academy
WHAT IS A MATHS FEAST?
Maths Feast is a fun educational challenge for Year 10 students, testing problem-solving and teamwork skills. Teams of four students test their maths skills with an all-you-can-eat feast of problems!
There are several rounds requiring different skills and strategies for success. Each event takes between two and three hours, and awards are given for good teamwork and the winning team of each round.
Calculators and equipment such as rulers and protractors are not permitted – this competition uses brainpower alone!