Evidence suggests that children who read for enjoyment every day not only perform better at reading tests than those who don't, but also develop a broader vocabulary, increased general knowledge and a better understanding of other cultures.
In fact, reading for pleasure is more likely to determine whether a child does well at school than their social or economic background.
---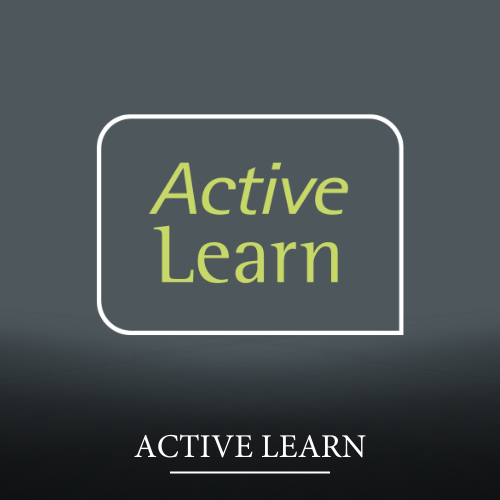 ---
Reading Events 2023/24:
Redhill Reads - 12th September - 21st December
Redhill Academy Book Awards - October 2023 - Friday 8th March 2024
Poetry by Heart - October 2023 - March 2024
Yoto Carnegie/Greenaway Awards - Early 2024
World Book Day - Thursday 7th March 2024
Readathon Launch - Monday 11th March
Redhill Big Quiz - April 2024-June 2024 with the final held on 14th June 2024
Writing Workshops with Lisa Williamson - May/June 2024
Dreadlock Alien - Friday 19th July 2024
---
KS3 & KS4 RECOMMENDED READS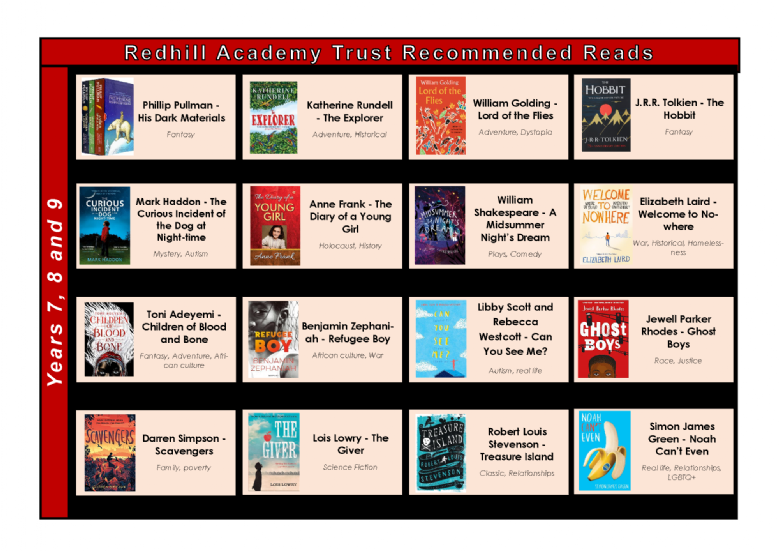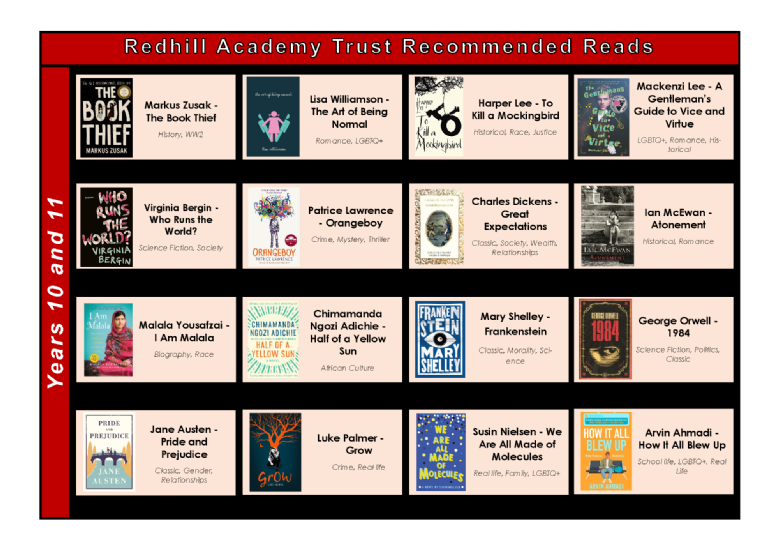 ---
Real reading has to do with thinking, learning, and expanding a reader's knowledge and horizons. It has to do with building on past knowledge, mastering new information, and connecting with the minds of those you've never met.

- Seven keys to comprehension: How to help your kids read it and get it!